Donor Central
DonorCentral – a tool for fund advisors
Registered Users:   Click here to access DonorCentral
DonorCentral is a service for donors who serve as advisors to funds at the Foundation in Muskegon or one of its regional affiliate partners in Mason and Oceana Counties. It enables you to view your fund balances, gifts to the funds, grants made and grants pending – with information updated daily.
Current fund advisors who wish to use DonorCentral can sign up by calling or e-mailing:
Mary Kotecki: 231-332-4108
Submittable
The Community Foundation for Oceana County accepts and review grant proposals through an online application system hosted by Submittable. This is a new system for the Foundation starting June 2018. All applicants will need to create a new account.  For more details and instructions on the grant application process, click here.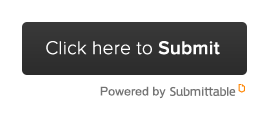 For more information contact:
Muskegon County – Janelle Mair, 231.332.4116
Mason County – Andrea Large, 231.845.0326
Oceana County – Tammy Carey, 231.861.8335
Apply for a Scholarship
Our scholarship application is open from October 19, 2018 to February 1, 2019. Click this button to create an account with our online scholarship application or to login to finish your application and submit.